Tasting by Elizabeth Gabay - ARÔMES SAUVAGES - IGP Pays d'Oc
Return
Tasting by Elizabeth Gabay - ARÔMES SAUVAGES - IGP Pays d'Oc
Arômes Sauvages in the expert glass of Elizabeth Gabay MW!
Pays d'Oc wines for all festive occasions - Tasting notes :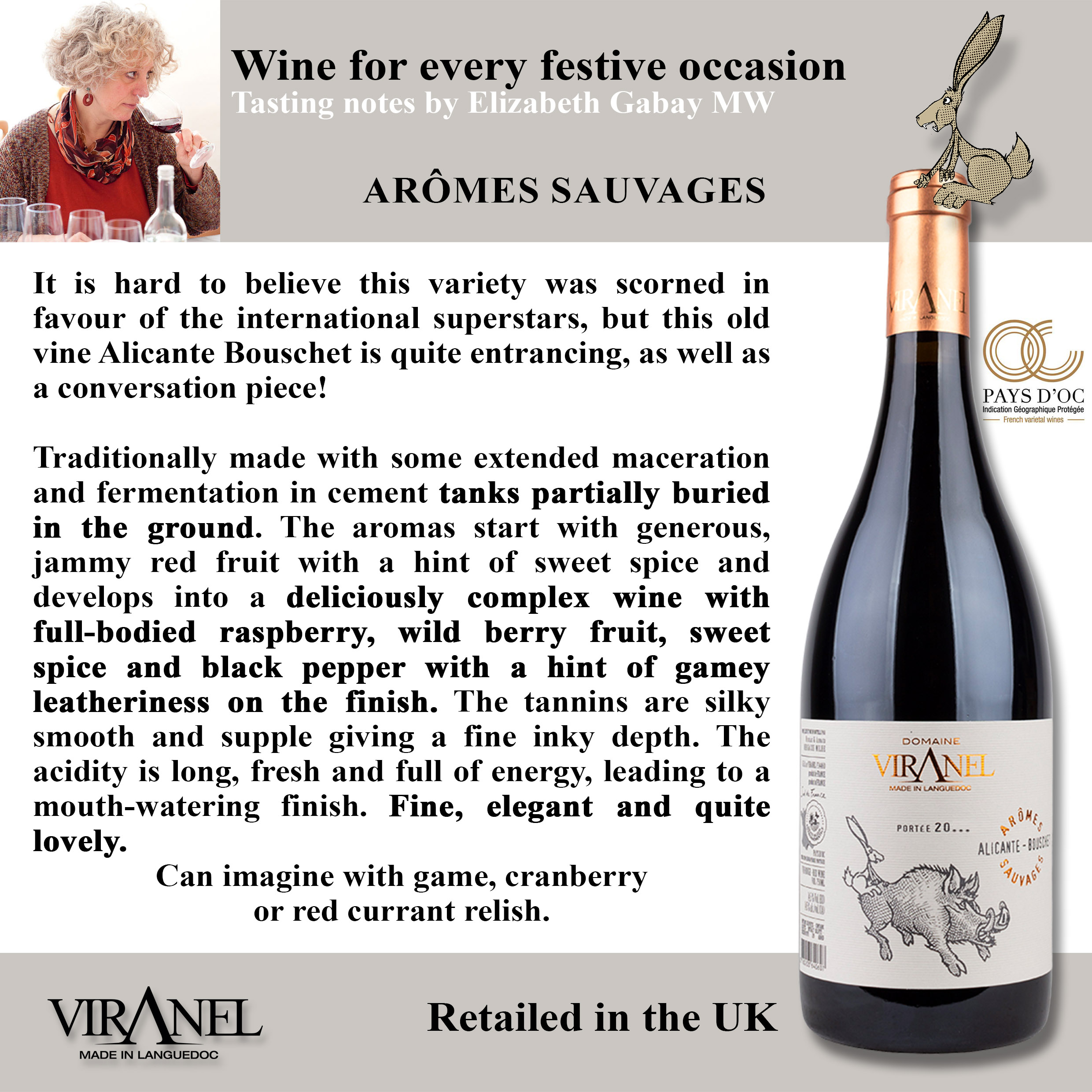 ---
When the Pays d'Oc label was created in 1987, it was the inspiration of California and the freedom of expression its many permitted single varieties offered that inspired many winegrowers at the time throughout the Languedoc and Roussillon regions. This was an outlet for their New World style wines towards export markets – 35 years on, it's one of the region's hugest success stories.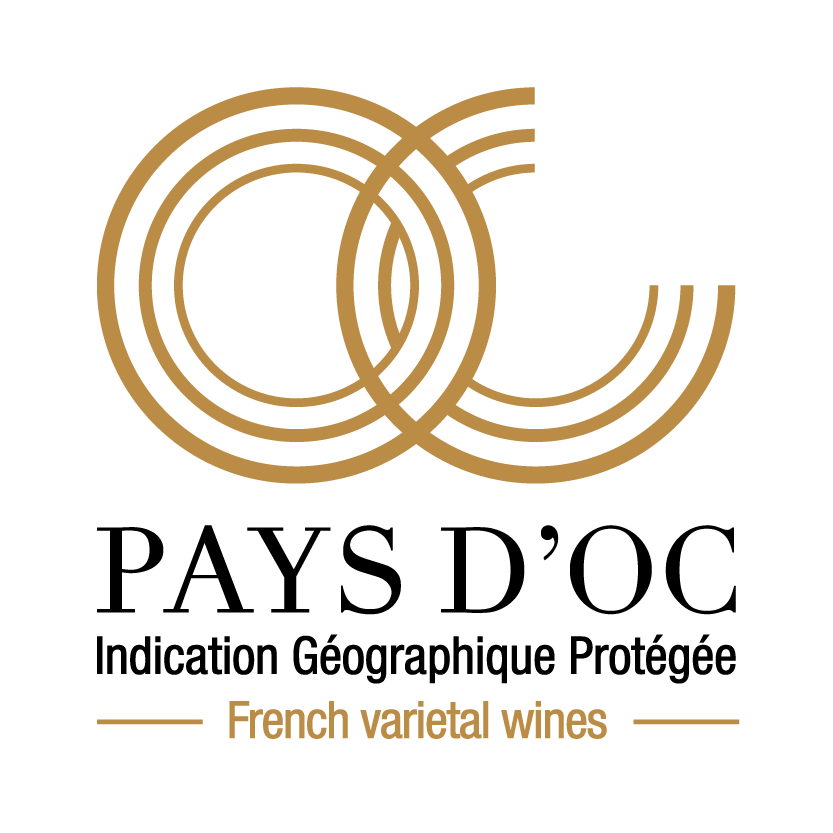 The character of Pays d'Oc IGP varietal wines is closely linked to the sunny, Mediterranean climate. Like an amphitheatre open to the Mediterranean Sea, it extends in an arc along the 200km of coastline formed by the Gulf of Lion, from Nîmes through the Camargue, and the Côte Vermeille to the Spanish border. To the south, the mountain ranges formed by the Pyrenees, to the east the foothills of the Cévennes, delimit its territory. Spread over 120,000 hectares, the vineyard is divided into three zones of influence: the maritime plains in its coastal part, the first slopes and limestone soils, and finally the high-altitude vineyards. The extent of the Pays d'Oc vineyard explains the extraordinary diversity of soils found there: they alternate between sandy soils along the sea, limestones, schists, clays or stony gravel on the plains and hillsides. This mosaic of terroirs is the field of expression of varieties authorized by the label.