TERRE DE VINS - Altitude terroirs - AOP St-Chinian - INTUITION Blanc
Return
TERRE DE VINS - Altitude terroirs - AOP St-Chinian - INTUITION Blanc
Our beautiful beaches bordered by the Mediterranean, our rivers and rivers that will never cease to surprise us, our mountains, and causses... A great diversity that gives our wines (and our winegrowers) an extraordinary playground.
In the selection made by Terre de vins in their magazine n°75, we find our "white intuition" with a nice score of 15.5/20!
"A fine, delicate nose, notes of honey, wild flowers, pear and fresh peach, then a hint of citrus. Nice fleshy attack, creamy chew, good balance with a certain generosity: grenache, vermentino, roussanne, bourboulenc combine happily, with a slightly saline finish that whets the appetite!"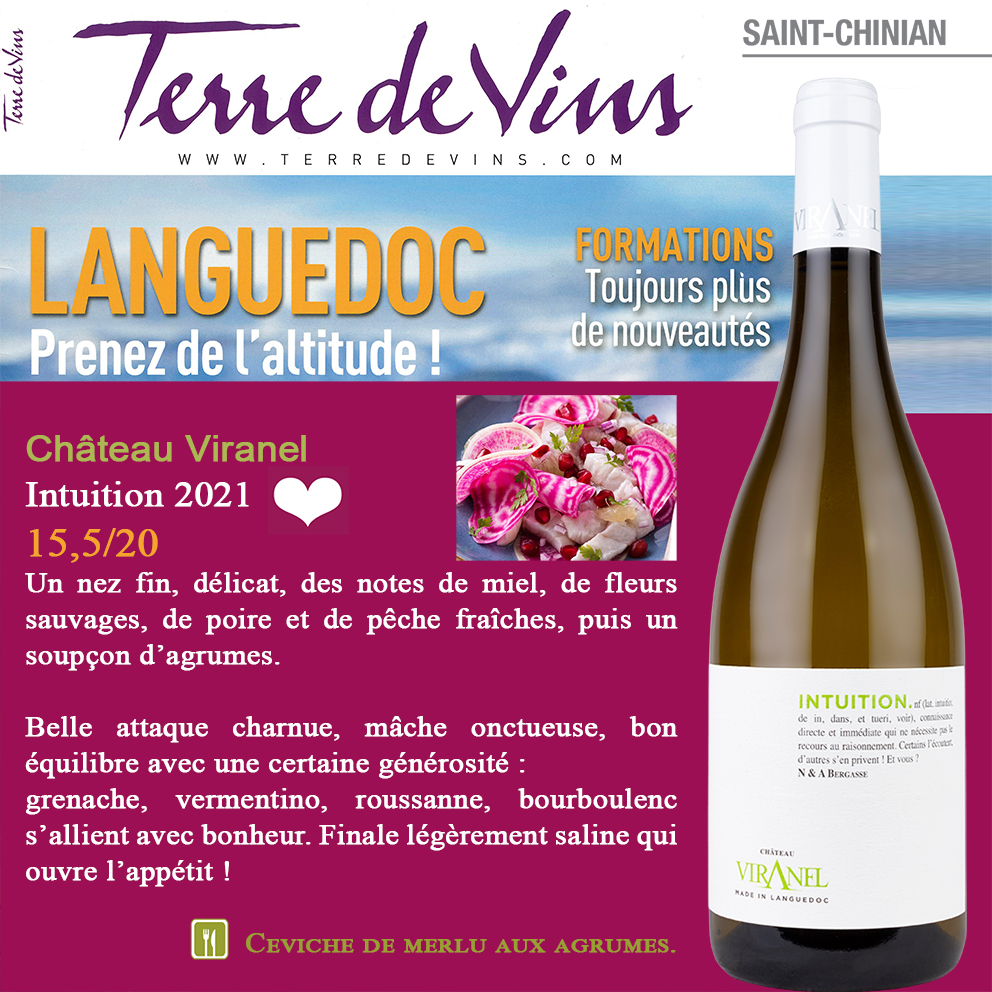 ---
••
Discover our intuition range
Neither magical 6th sense, nor gift reserved for a select few, intuition is a faculty within everyone's reach. Some listen to it, others don't!
And you ?